OK! so! I hope you're all promoting.
One thing, I need member's pictures and names and things. so that I can put everything in just the way you want it. Please and thank you.
so it's not text only here are
this week has been Spirit Week at school.
Tuesday was Superhero Day.
I was SUPER ANA!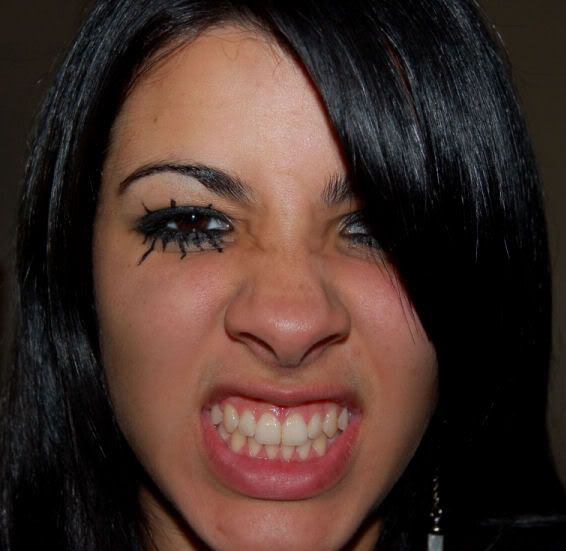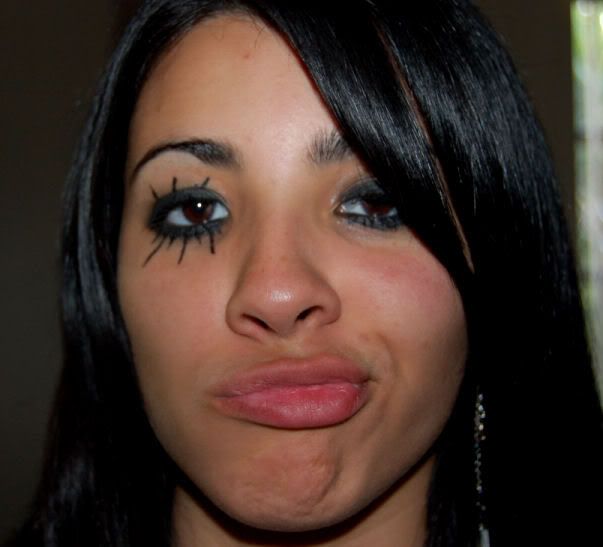 recognize the eye?
shirt:


i finished it on Sunday,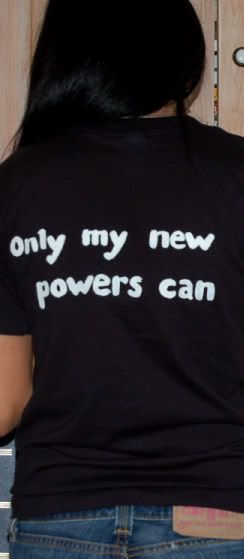 I thought it fit the superhero thing. since it says I have powers and all.
no not my original idea. let's see who figures it out.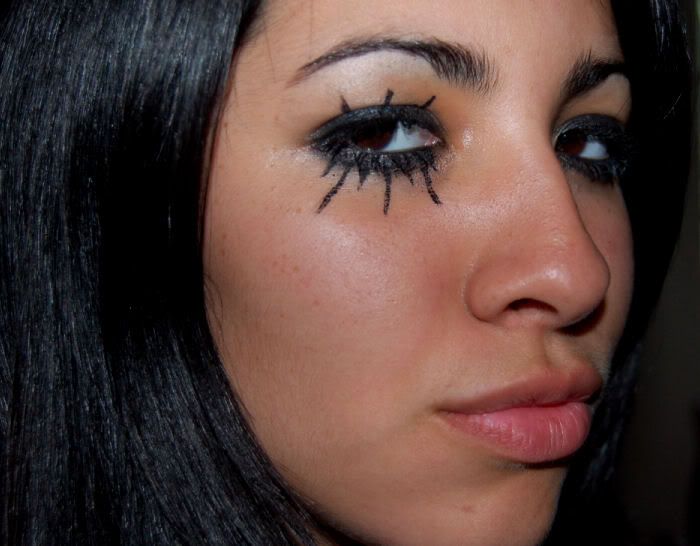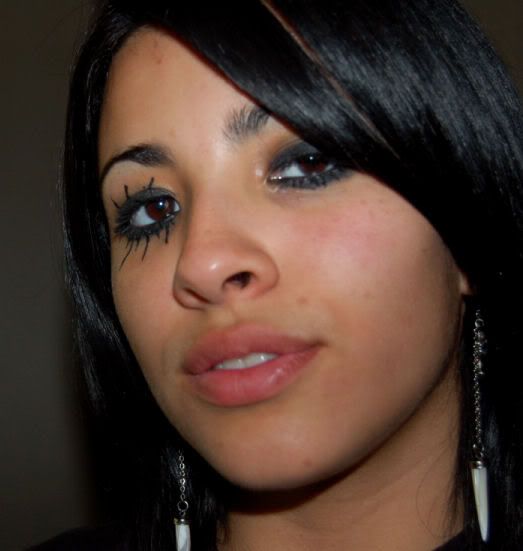 those are my new earrings too. they have little skulls but you can't see them there.

Wednesday was Safari Day


TIGRESS!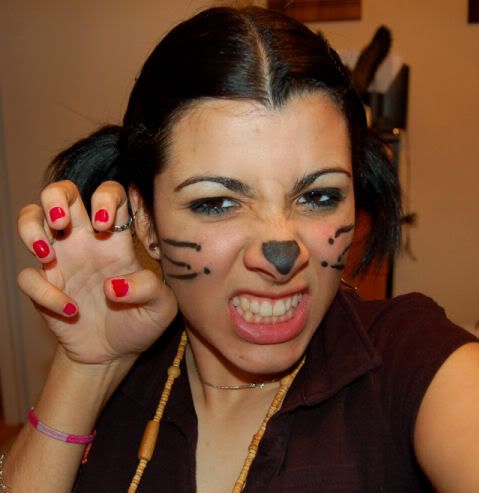 grr


my pig tails are my ears.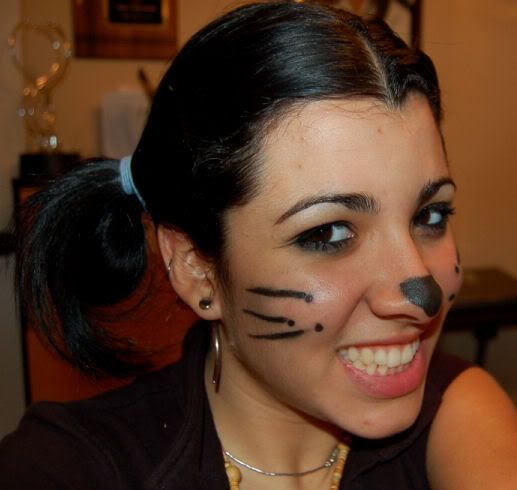 happy tiger.